Dr Lim is a firm supporter of community and national level sports. He continues to be Team Physician for the Anglo-Chinese School (Independant) Singapore, a local high school with a strong tradition in high school rugby, and has served since 2006. In addition, he has been volunteering as a Visiting Sports Medicine Consultant for the Singapore Sports School since 2008.
Dr Lim has participated in medical support for various local rugby events, including coverage of the the Super Rugby 18 Sunwolves 2016-2017 season matches at the National Stadium. He has treated numerous recreational, national and professional level athletes of all sports, including football, netball, rugby, gymnastics, badminton, sailing, triathlon, athletics, bowling, shooting, ultimate frisbee, horse racing, etc.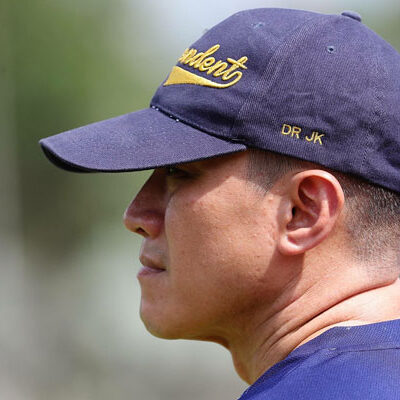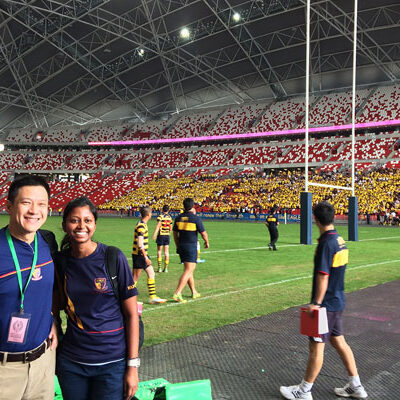 Dr Lim underwent a one-year fellowship in Orthopaedic Sports Medicine and Arthroscopic Surgery at Methodist Sports Medicine Center, Indianapolis in 2005. During his fellowship he was Team Physician at a local high school, Assistant Team Physician at Indiana State University, and observed sports medical coverage for the Indianapolis Colts professional American Football team. His fellowship is accredited by the American Orthopaedic Society for Sports Medicine. He has completed the RFU Immediate Care in Sport Course Level 3, which is a requirement for all Health Care Practitioners involved in UK professional rugby including Premiership, Championship and national teams.
Dr Lim obtained a Masters in Sports Medicine from the University of New South Wales, Australia in 2007, and is one of only a few orthopaedic surgeons in Singapore with a postgraduate degree in the field of Sports Medicine. He is doubly registered in the Singapore Medical Council Specialist Register both as an Orthopaedic Surgeon as well as a Sports Medicine Physician.
Dr Lim has been scuba diving since 1994 and is a PADI Divemaster. He tries to go as often as he can to different parts of the world to dive. Some of his "bucket list" dive destinations include Galapagos (did it in 2017!!) & Cocos Islands, the Silfra fissure in Iceland, Antarctica, Cuba, and more of the thousands of islands in the South Pacific (Rangiroa in Tahiti is amazing!). He is also addicted to all types of board sports, such as windsurfing, wakeboarding, wakesurfing and snowboarding.
Come for a consultation
Let us do a full and complete assessment and see how we can help you get back to full activities and sports as soon as possible.